Dodeka VIII – Full details:
Dodeka VIII has been issued using the now renamed Artex SAC Limited segregated accounts company vehicle. Dodeka VIII represents a single segregated account of the Artex SAC Limited issuance vehicle, and it has been securitised into private cat bond form. The $23.812m of insurance-linked notes have a due date of the 5th January 2017, so are likely to represent a seasonal reinsurance or retrocession contract covering the Atlantic hurricane season.
As usual, we assume that this is a transformed industry-loss warranty (ILW) contract, using a PCS industry loss trigger and so covering U.S. natural catastrophe perils, as has been the trend with all Dodeka's to date. We can't 100% confirm this though.
An ILW transaction provides a simpler structure, in terms of features, making them ripe for transformation into private cat bond notes and perhaps the most cost-effective way to transform risk into a liquid securitised form, for ILS fund managers such as Twelve Capital.
The listing of the $23.812m of Dodeka VIII notes on the Bermuda Stock Exchange enables the liquidity of the notes to be enhanced, offering Twelve Capital better options and transparency to trade the notes on the secondary cat bond market should it choose to.
———————————————————————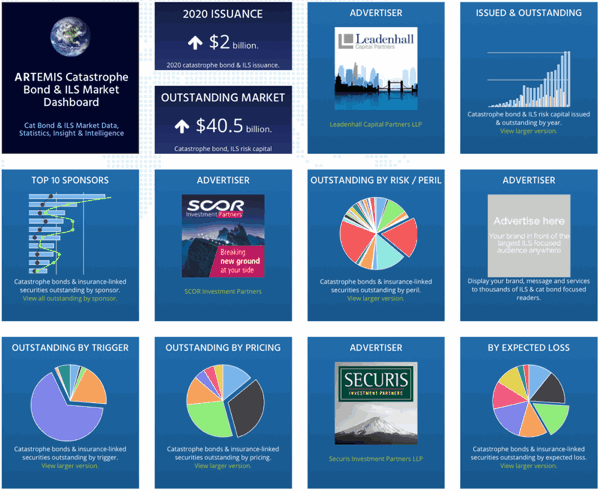 Analyse catastrophe bond market issuance using the Artemis Dashboard and Charts.
We've tracked more than 650 cat bonds and related ILS transactions since 1996, all of which are included in our extensive Deal Directory.
Use the Artemis Dashboard and our Cat Bond Market Charts to analyse this market!