Insurance-linked securities (ILS) fund manager assets have continued to grow in 2018, however the rate of growth has slowed in the second quarter as ILS funds had already raised significant new capital following the 2017 catastrophe losses and around the January renewals.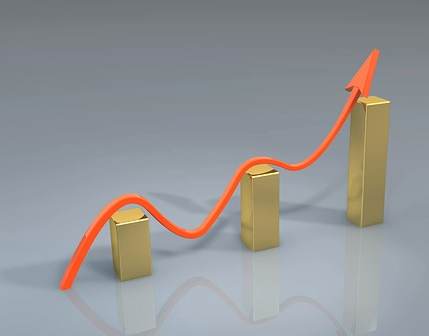 The rate of ILS asset growth was at its highest through to the end of January, but looking at the second-quarter the rate of ILS fund asset growth has slowed down somewhat to around 5% overall in the last three months, according to Artemis data.
Insurance-linked securities (ILS) fund manager Fermat Capital Management has now reached $6.1 billion of ILS and reinsurance linked assets under management, becoming the latest to breach the six billion mark and contributing to continuing ILS asset class growth.
Fermat surpassed $6.1 billion as of the end of May this year, with a little further growth likely to have occurred in the last few weeks as well around the mid-year reinsurance renewals.
The increase, alongside new assets under management (AuM) updates from a number of ILS fund managers, means the top 10 ILS fund managers in the Artemis Insurance Linked Securities (ILS) Managers & Funds Directory now command $66.8 billion of assets between them and the list as a whole is nearing $100 billion.
Fermat joins now seven ILS fund management operations that command more than $6 billion of third-party capital each, sitting alongside names including Markel CATCo, Securis, Stone Ridge, LGT, Credit Suisse and Nephila Capital.
Another manager that has reached a new milestone is Credit Suisse Insurance-linked Strategies, which reached $9 billion of ILS and reinsurance assets under management as of June 2018.
Securis Investment Partners grew its ILS assets to $6.5 billion for June, as the London headquartered ILS asset manager continued to expand its capital base.
Stone Ridge Asset Management neared $7 billion as of its latest reporting date of April 30th, so that figure can be assured to have increased further by this time of the year.
The largest ILS fund manager Nephila Capital remained around the $11 billion mark at the start of 2018. As of publication we're unsure whether this has increased further.
Leadenhall Capital Partners also recently increased its ILS asset base to $5 billion in time for the June renewal.
The growth in assets seen in late 2017, as ILS fund managers reloaded following the major hurricanes and catastrophes of last year, does seem to have slowed somewhat as 2018 has progressed.
However, the total ILS and reinsurance linked assets of managers and funds included in the Artemis Insurance Linked Securities (ILS) Managers & Funds Directory have increased by 22% during the first-half of this year, from $80.8 billion as of the start of 2018 to now detail ILS managers holding $98.3 billion of ILS assets.
As the ILS asset class now sits around $100 billion in size, likely more if you could count all the reinsurer assets and direct pension investors, it is contributing an increasing proportion of global reinsurance and retrocession, making the ILS market an increasingly vital capital provider to global re/insurance markets.
Growth is anticipated to continue and we'll update new manager AuM's over the coming weeks as well, given not all updates are as current as they could be due to the mid-year renewal books needing to be accounted for and settled. So we expect our list will pass $100 billion before too much longer.
We are aware there is some duplication involved. It's difficult to separate out assets completely to each origination manager, but the ILS Managers and Funds Directory provides a useful view of the capital base of the ILS market as it currently stands and we hope you find it useful.
———————————————————————

Register to attend Artemis London 2022, our first ILS conference in London. Sept 6th, 2022.
Tickets are now on sale.
Secure your place at the event here!
—————————————