Florida focused property and casualty insurer Heritage Insurance Holdings, Inc. has elected to extend the maturity for two tranches of its Citrus Re Ltd. (Series 2015-1) catastrophe bond, as the company waits for loss to continue developing following last year's hurricanes.

The Citrus Re 2015-1 cat bond was already understood to be facing some losses to its $30 million Class C tranche of notes, the riskiest layer of the capital markets reinsurance transaction, along with one tranche from each of Heritage's Citrus Re 2016-1 and 2017-2 transactions.
But now it seems we can add another tranche, as from the Citrus Re 2015-1 cat bond deal both the $97.5 million Class B tranche and the $30 million Class C tranche have now had their maturities extended, which can only be to allow for ongoing loss development due to the impact of hurricane Irma.
These two tranches of Citrus Re 2015-1, Class B & C, have had their maturity dates extended by a full two years, until April 9th 2020.
That's a particularly long extension of maturity, but the likelihood is that at least the riskier Class C tranche will prove to be a total loss sooner than that, as clarity emerges in the reinsurance recoveries Heritage can make, according to our sources.
We're told that the reason the second layer, Class B, is now also in the frame for potential losses is that Heritage has seen some claims inflate and also experienced the re-opening of some hurricane Irma claims as well.
Both these factors have affected a number of Floridian primary insurers, raising the prospects of the ultimate losses from Irma increasing further than had originally been anticipated.
Investors in the Citrus Re 2015-1 Class A tranche of notes, the $150 million least risky layer of the deal, will be pleased to know that this tranche has been allowed to mature as scheduled.
So with now two tranches of notes amounting to $127.5 million in the frame for potential losses from the Citrus Re 2015-1 cat bond, plus losses expected to the $100 million Citrus Re 2016-1 Class E-50 tranche of cat bond notes and the $35 million Citrus Re 2017-2 tranche of notes as well, Heritage's cat bond recoveries look set to escalate, as the reinsurance they provide helps the insurer deal with its hurricane losses.
Details of many cat bond defaults and those facing potential losses can be found here.
———————————————————————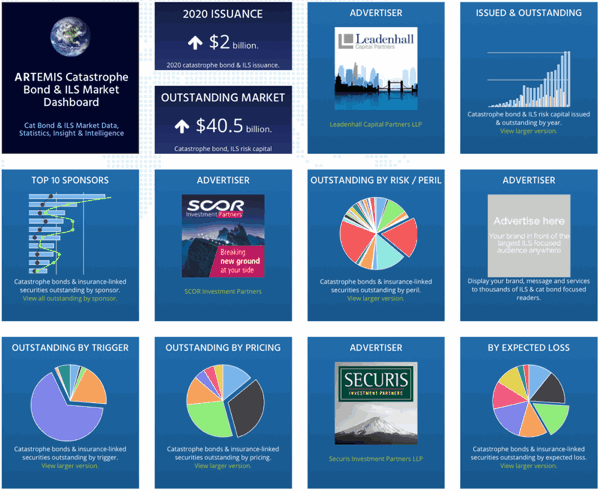 Analyse catastrophe bond market issuance using the Artemis Dashboard and Charts.
We've tracked more than 650 cat bonds and related ILS transactions since 1996, all of which are included in our extensive Deal Directory.
Use the Artemis Dashboard and our Cat Bond Market Charts to analyse this market!

Register now for our upcoming ILS conference, July 12th 2018, Singapore