Blue Capital Reinsurance Holdings Ltd., the stock exchange listed, collateralized reinsurer owned by Sompo International Holdings Ltd., has pre-announced its fourth-quarter 2018 catastrophe losses.

The firm said that its current estimate for the impact of Q4 2018 catastrophes includes its losses related to Hurricane Michael and the 2018 California wildfires.
Blue Capital Re's estimated losses are after it has accounted for any reinsurance recoveries and reinstatement premiums. I based the estimates on use of its own proprietary catastrophe modeling, as well as standard industry models, plus an in-depth review of in-force contracts and any indications of losses received from its clients and brokers.
Taking these current estimates of Q4 losses into account, Blue Capital Re said that its year-end 2018 fully converted book value per common share would be expected to come out at between $11.25 and $12.00.
Blue Capital Re will now be looking forwards to the January renewals and hoping to find price rises in the niche book of reinsurance business it underwrites and collateralizes.
Having experienced losses from most of the major catastrophe events of the last year and a half, it is to be expected that the firm will benefit from an improved pricing environment come the renewals of contracts in January, April and beyond.
———————————————————————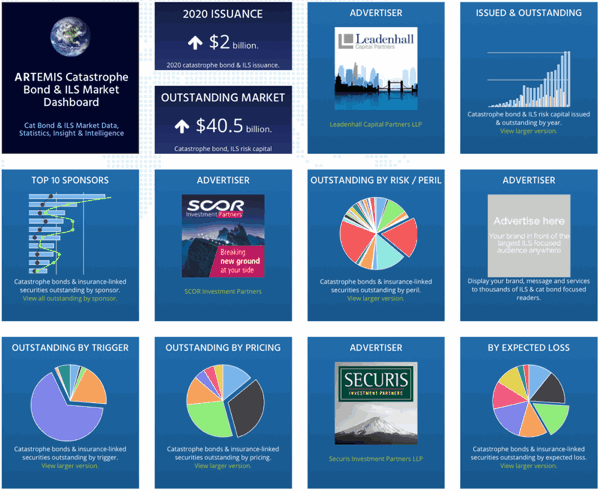 Analyse catastrophe bond market issuance using the Artemis Dashboard and Charts.
We've tracked more than 650 cat bonds and related ILS transactions since 1996, all of which are included in our extensive Deal Directory.
Use the Artemis Dashboard and our Cat Bond Market Charts to analyse this market!