Allianz Reinsurance have announced a new technology based approach to crop insurance that they have been working on. In cooperation with software company Sarmap, who specialise in finding ways to better manage earths resources, they have developed radar-based remote sensing software which will not only allow measurement of biomass growth, but also monitors and measures the potential yield of an agricultural area.

The radar technology takes satellite images and converts them into data that can be used to assess crop yields irrespective of the weather and time of day. The new technology will be exclusively available to Allianz Re.
Allianz Re say it will allow an insured field to be monitored and estimated for yield, enable them to tap into new growth markets and increase efficiency in established markets and make the risk assessment process easier for insurers, reducing the operating costs of crop insurance.
It sounds like a great development and it could help to close one of the gaps in crop weather insurance and microinsurance products such as weather-index insurance. At the moment if a field is damaged by weather or a natural disaster there is no way to assess what the potential yield was before the event making claims payments inaccurate or difficult to assess. This new technology could be used in tandem with crop weather insurance techniques to make it more profitable for insurers.
Read more about the new technology in this Allianz press release.
———————————————————————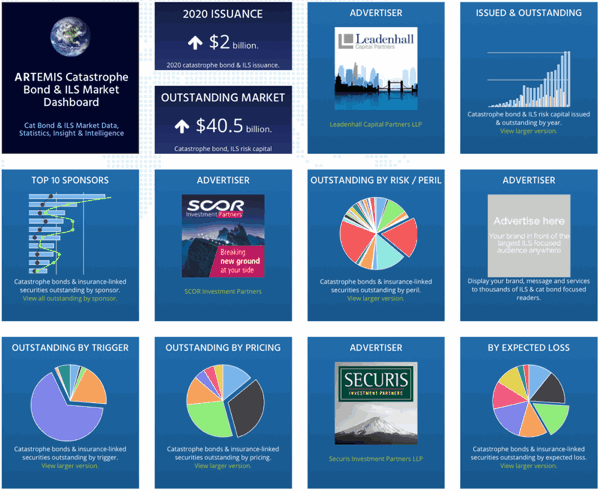 Analyse catastrophe bond market issuance using the Artemis Dashboard and Charts.
We've tracked more than 650 cat bonds and related ILS transactions since 1996, all of which are included in our extensive Deal Directory.
Use the Artemis Dashboard and our Cat Bond Market Charts to analyse this market!