A $45 million tranche of insurance-linked notes have been issued through Bermudian reinsurer RenaissanceRe's vehicle Fibonacci Reinsurance Ltd., a sidecar-like structure that can provide investors with catastrophe bond-like investments.

Fibonacci Re helps Renaissance Re (RenRe) to source risk efficiently for its third-party investors, as well as for its own Medici cat bond fund, using a special purpose insurance (SPI) vehicle that can issue tranches of securitized notes.
RenRe launched the Fibonacci Re vehicle at the start of 2017, with a $140 million initial issuance of Series 2017-1 participating notes.
The reinsurer then explained to Artemis how Fibonacci Re offers the reinsurer more flexibility to provide its third-party investors with direct access to reinsurance risks, sharing in the fortunes of the reinsurer, while also providing a new source of catastrophe bond-like investment product for its own RenaissanceRe Medici Fund Ltd.
This latest issuance saw Fibonacci Reinsurance Ltd. issuing a $45 million tranche of Series 2017-2 Class A participating notes, which were sold to investors.
We're told that the notes will provide investors with exposure to certain property losses caused by natural perils and non-natural peril events.
The $45 million single tranche of notes issued by Fibonacci Re have been admitted for listing to the Bermuda Stock Exchange (BSX), classified as Insurance Related Securities.
The Fibonacci Re 2017-2 Class A notes have a due date of June 8th 2018, so likely feature the securitisation of risk from an annual reinsurance contract entered into at the June renewals.
RenRe can use Fibonacci Re to securitise reinsurance contracts into a form to supply both its own catastrophe bond fund and other third-party investors that are seeking catastrophe bond style investment opportunities.
Whether catastrophe bonds or collateralized reinsurance sidecar notes, the end result is a securitized investment product with underlying catastrophe reinsurance risks. Fibonacci Re provides RenRe with yet another way to bring risk to investors in an efficient manner.
Join Artemis in Singapore on July 13th 2017 for ILS Asia, tickets on sale here


———————————————————————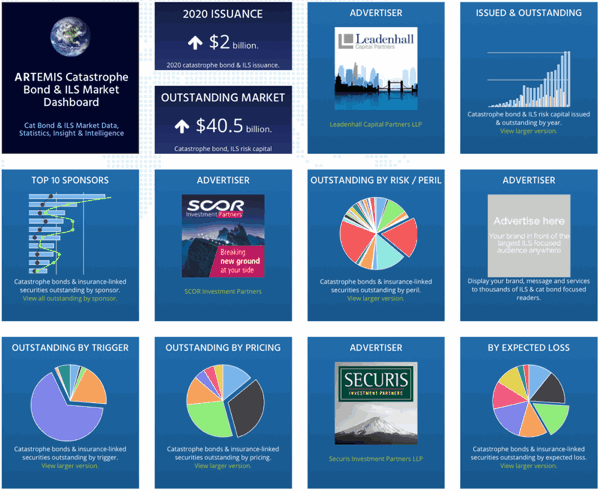 Analyse catastrophe bond market issuance using the Artemis Dashboard and Charts.
We've tracked more than 650 cat bonds and related ILS transactions since 1996, all of which are included in our extensive Deal Directory.
Use the Artemis Dashboard and our Cat Bond Market Charts to analyse this market!