Coriolis Capital Limited
The Artemis Insurance-Linked Securities Investment Managers & Funds Directory is a one-stop resource for information on insurance or reinsurance linked investment managers and their ILS fund strategies.
Coriolis Capital Limited - snapshot
ILS manager or company name: Coriolis Capital Limited
Location (HQ / Domicile): London
Date of launch: Jun 1999
Assets under management *: $720 million (as of 31/10/2019)
Website link: Coriolis Capital Limited website
Coriolis Capital Limited - Details
Company profile:
Coriolis Capital is a London-based hedge fund company specialising in Insurance-Linked Securities (ILS) – primarily Catastrophe Bonds, Collateralised Reinsurance and Retrocession and Weather Derivatives. We have one of the longest track records in the industry (our oldest fund was created in 1999) and also have extra experience as former proprietary traders. We are pioneers in the industry and have been involved in all ILS products (except life settlements) since their inception in 1996.
Coriolis was founded following a friendly management buyout from Société Générale, the French bank. The group has been together for more than 15 years, while the two Principals have worked together for over 25 years. The Principals and traders have a substantial portion of their wealth co-invested in the funds and most employees are shareholders in the firm.
Our deep understanding of the insurance/reinsurance business together with our experience allows us to avoid large drawdowns and avoid the use of sidepockets. We understand where and when the best risk/return opportunities are for investors.
By investing in the whole range of ILS products, we are able to offer a wide range of funds to match clients' criteria. Our involvement in Weather Derivatives makes us unique from our competitors. We provide very detailed, transparent and punctual monthly reports and are even able to provide unofficial daily estimates thanks to our sophisticated proprietary models.
———————————————————————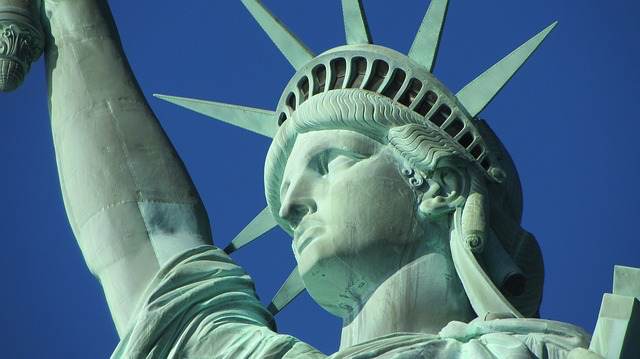 Make sure you register soon to attend our ILS NYC conference, held February 7th 2020 in New York City.
Tickets are selling fast.

The information contained herein, including any expression of opinion, has been obtained from or is based upon sources believed to be reliable but is not guaranteed as to accuracy or completeness, although Coriolis Capital Limited ("CCL") believes it to be fair and not misleading.
CCL is not, and will not be, responsible for providing advice to you as to whether you should enter into the transaction or on the documentation to be used for the transaction or on the merits of purchasing any investment or otherwise. You must make your own assessment of the transaction and the risks and benefits associated with it and of all the matters referred to in the preceding sentence. CCL does not accept any obligation of a fiduciary nature.
CCL recommends you enter into transactions only after having considered, with the assistance of external advisors, without reliance upon CCL, the specific risks of any transaction, including but not exclusively, the legal, tax and accounting implications.
This information was prepared exclusively for your benefit and your internal use and may not be disclosed to, reproduced or used or relied upon by, any other person or used for any other purpose without the prior written consent of CCL. CCL is under no obligation to disclose or take account of this document when advising or dealing with or for its customers and may have acted upon or made use of the information in this document prior to its publication.
This information does not constitute an offer to sell or a solicitation to buy securities.
Past performance is not necessarily a guide to future performance. You should remember that the value of investments can go down as well as up and is not guaranteed. This document is issued by Coriolis Capital Limited which is authorised and regulated by the Financial Conduct Authority. The Coriolis funds (the "funds") are defined as "Unregulated Collective Investment Schemes" ("UCIS") and the promotion of a UCIS either within the UK or from the UK is severely restricted by statute.
Consequently, this document is only made available to Professional Clients and Eligible Counterparties as defined and to persons falling within the Financial Services and Markets Act 2000 (Promotion of Collective Investment Schemes) (Exemptions) Order 2001, as amended.
Any investments or investment services mentioned herein are not available for private or US customers. Units in the Coriolis funds should only be purchased by persons with professional experience of participating in unregulated schemes and any other person who receives this document should not rely upon it. No securities have been registered with the SEC under the US Securities Act of 1933, as amended (the "1933 act"), or under the securities laws of any states, in reliance upon exemptions from the registration requirements of the 1933 act and such state laws.
*Note: Assets under management are prone to fluctuation so the figures here are either the best available or last submitted by included managers.
The Artemis
Insurance-Linked Securities Investment Managers & Funds Directory
is copyright © Steve Evans Ltd. Reproduction or publication without permission is not permitted. Use of this information within a commercial product, or for profit, without a license is strictly prohibited. Contact us if you would like to use this content or to discuss licensing.
The Content does not constitute an offer, solicitation or recommendation to acquire or dispose of any investment or to engage in any other transaction. It is the responsibility of the individual user to consider his legal and regulatory position in the relevant jurisdiction, the risks associated with trading such products and to ensure that the use of the Content and the subsequent making of any investment does not contravene any such restrictions or applicable laws and regulations of any jurisdiction.